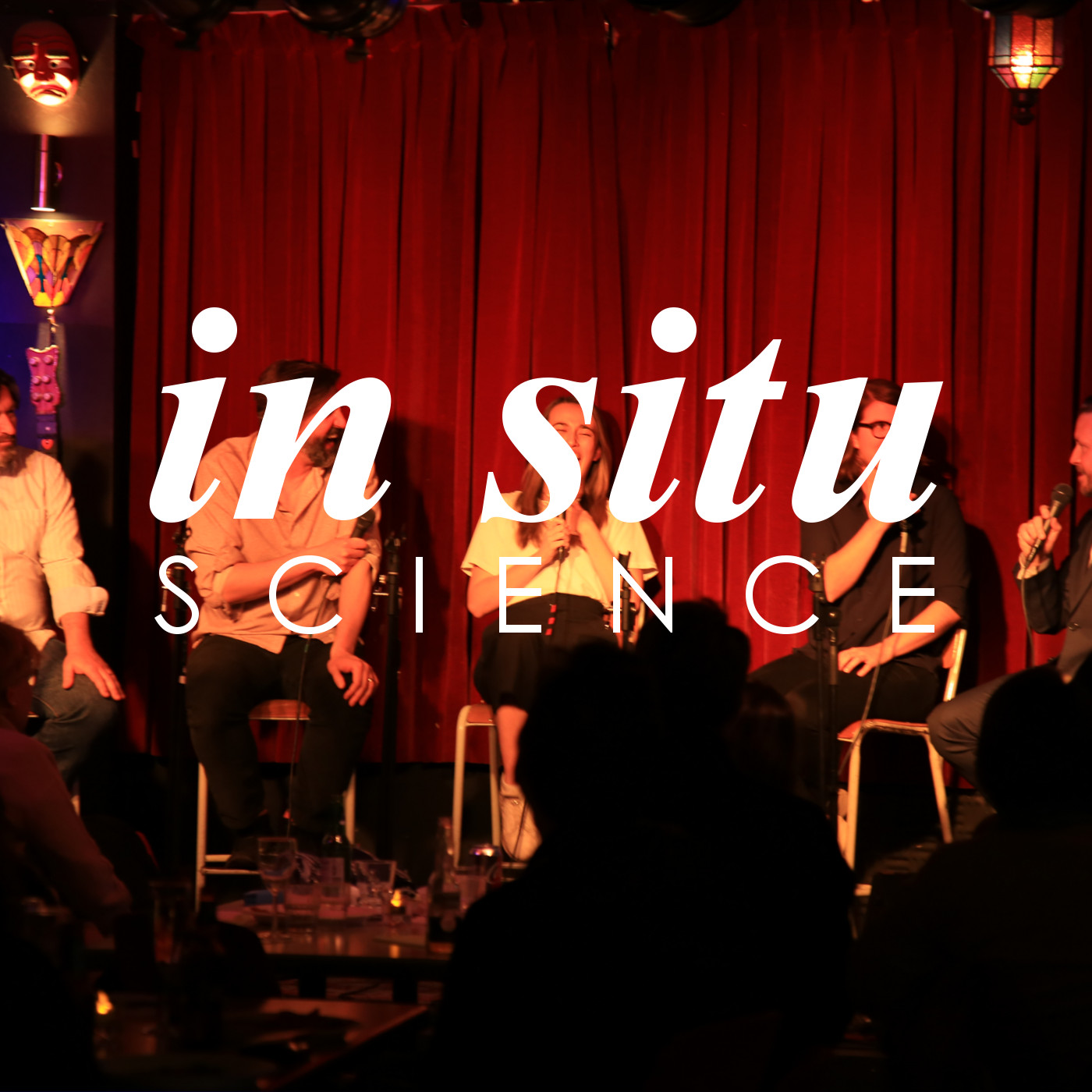 LIVE AT THE CAMELOT LOUNGE!!!
Have you ever wondered what it's like to be a scientist? Do they really wear lab coats? Are they really all timid nerds, like in the movies? All these questions and more were answered at In Situ Science's annual Life Vs Science live podcast recording. Each year we celebrate National Science Week and the Sydney Science Festival with a live podcast at the Camelot Lounge in Sydney's inner west.
This wear we we're joined by Dieter Hochuli (USyd), Michael Kasumovic (UNSW), Naomi Koh Belic (UTS) and Sophie Calabretto (MQ) who regaled the audience with tales of their favourite fluids, fatty uber deliveries, Fortnite parenting strategies and the multiple-hat wearing community. We topped off the night by crowning a science champion with a 'Name that Effect' quiz. Thanks to the Camelot Lounge for having us and to everyone who came along on the night, it was an amazing event!
Find out more at www.insituscience.com
Follow us on twitter @insituscience
Follow us on Instagram  http://instagram.com/insituscience 
Like us on Facebook
Music: 'Strange Stuff' by Sonic Wallpaper - www.sonicwallpaper.bandcamp.com